Flyer List Mini Fly-in 20 August 2000
Five aircraft and eight people gathered at Fenland for a mini fly-in.
Mani was in PA38 G-OTFT from Elstree
Keith Lindsay & Stephen Rodgers in Bonanza 33 G-BYRT from Top Farm via Rochester
Marek and Darren (non-lister) in from Stapleford
Angelika and Martyn Steggals were in Cessna 150 Aerobat G-BEOY from Crowfield
Brian Robinson came from Blackpool in G-BYBR, a Rans S6-116 Coyote II - built by his own fair hand.
Afterwards three aircraft continued to Skegness (OY, RT and FT)
Martyn and Angelika ran into some nasty weather cells on their way back to Crowfield and had to make a weather diversion into Cambridge.
Click on the thumbnails below to view the pictures.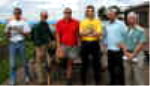 Stephen, Keith, Mani, Marek, Darren, Brian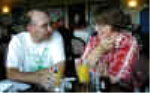 Martyn, Angelika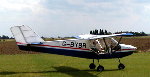 Brian's homebuilt Coyote II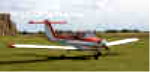 Mani taxiing his Tomahawk at Fenland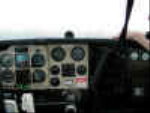 G-BYRT (BE33) descending